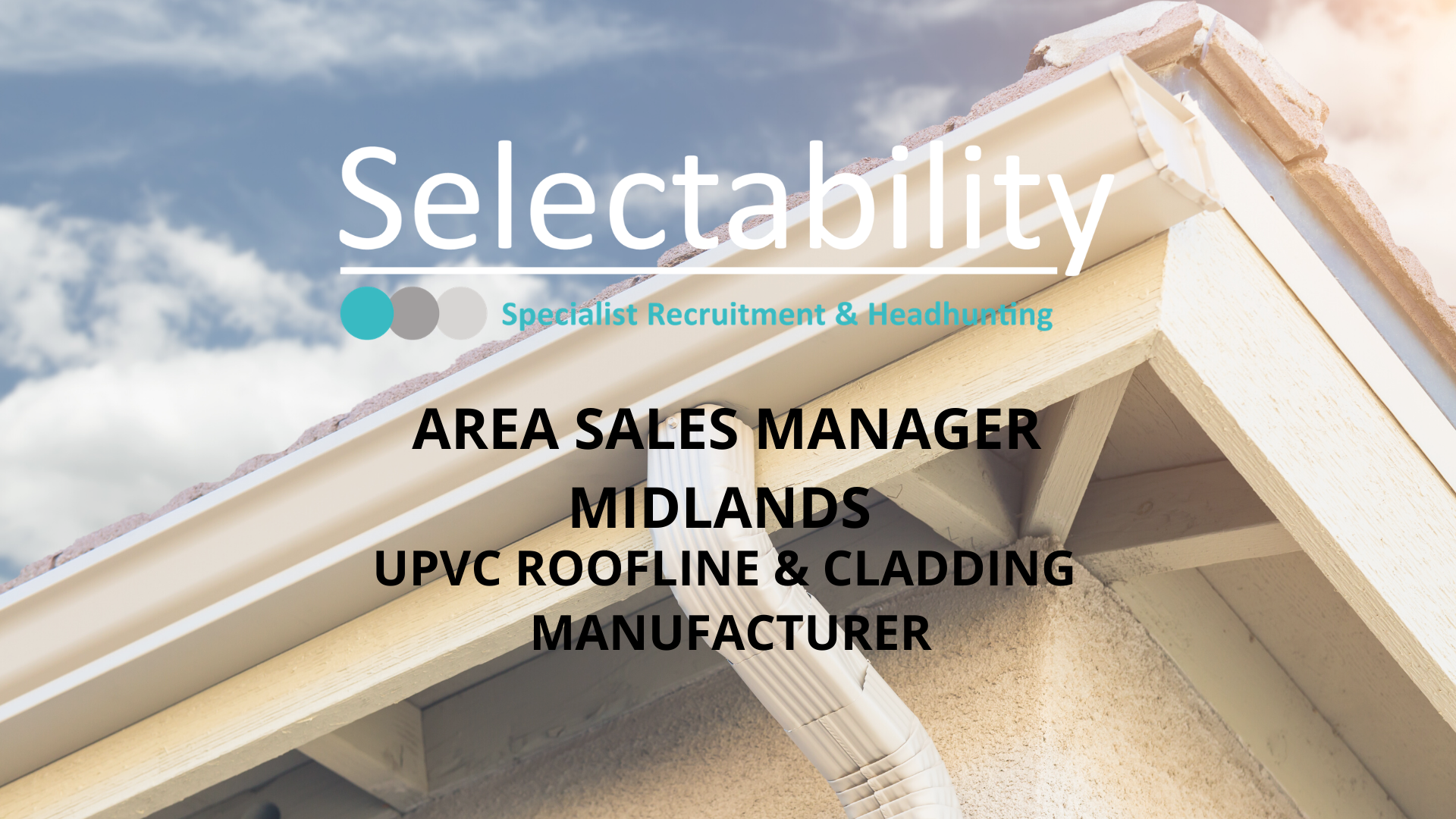 VACANCY REFERENCE: 2019112101
JOB TITLE: Area Sales Manager
LOCATION: Covering Midlands which includes; Warwickshire, West Midlands, Worcestershire, Leicestershire and Staffordshire
SALARY: up to £35k basic plus bonus, company car, mobile phone and laptop
COMPANY:
Our client is a leading manufacturer of roofline building products. You'd be joining a market leading company who offers fantastic products with fantastic price points and guarantees.
ROLE RESPONSIBILITIES:
The role of the Area Sales Manager is to develop sales growth within the set territory. Working closely with independent and national builders' merchants and distributors you'll identify new opportunities by targeting site based contractors and Housebuilders creating the demand and backselling through the distribution channels. You'll have a ledger of spending and non-spending accounts which you'll turn into a top spending ledger, plus you're expected to add new clients to the ledger. You'll be making appointments through telephone and visiting the client face to face. You'll hold trade and breakfast mornings at your key distribution partners to ensure your product is well known.
This is a full-time role which will initially cover maternity leave for 12 months but the client will ensure this is a long term permanent position if performing well during this period.
CANDIDIATE REQUIREMENTS:
Our client is flexible here and will take on one of 2 types of person. The first is a junior candidate who has experience within a builders merchant as an Area Sales Manager or Internal Sales Manager; alternatively you'll be a first/second year ASM for a building product manufacturer. Our client will train you up and will develop you but you'll need to have a fantastic attitude, be willing to learn fast on the job, and come with no preconceived ideas.
To apply or receive more information about this position:
Please call one of the Selectability UK team on 01763 242392 or email your CV to info@selectability.co.uk stating the vacancy reference in the Email Subject space.
We endeavour to respond to all applications, however, if you haven't heard from us within 3 working days; please assume your CV hasn't been shortlisted for this particular role.
If you would like us to keep your CV on file for suitable vacancies in the future, please meet our GDPR obligations by registering as a Candidate through our online Candidate Registration facility.