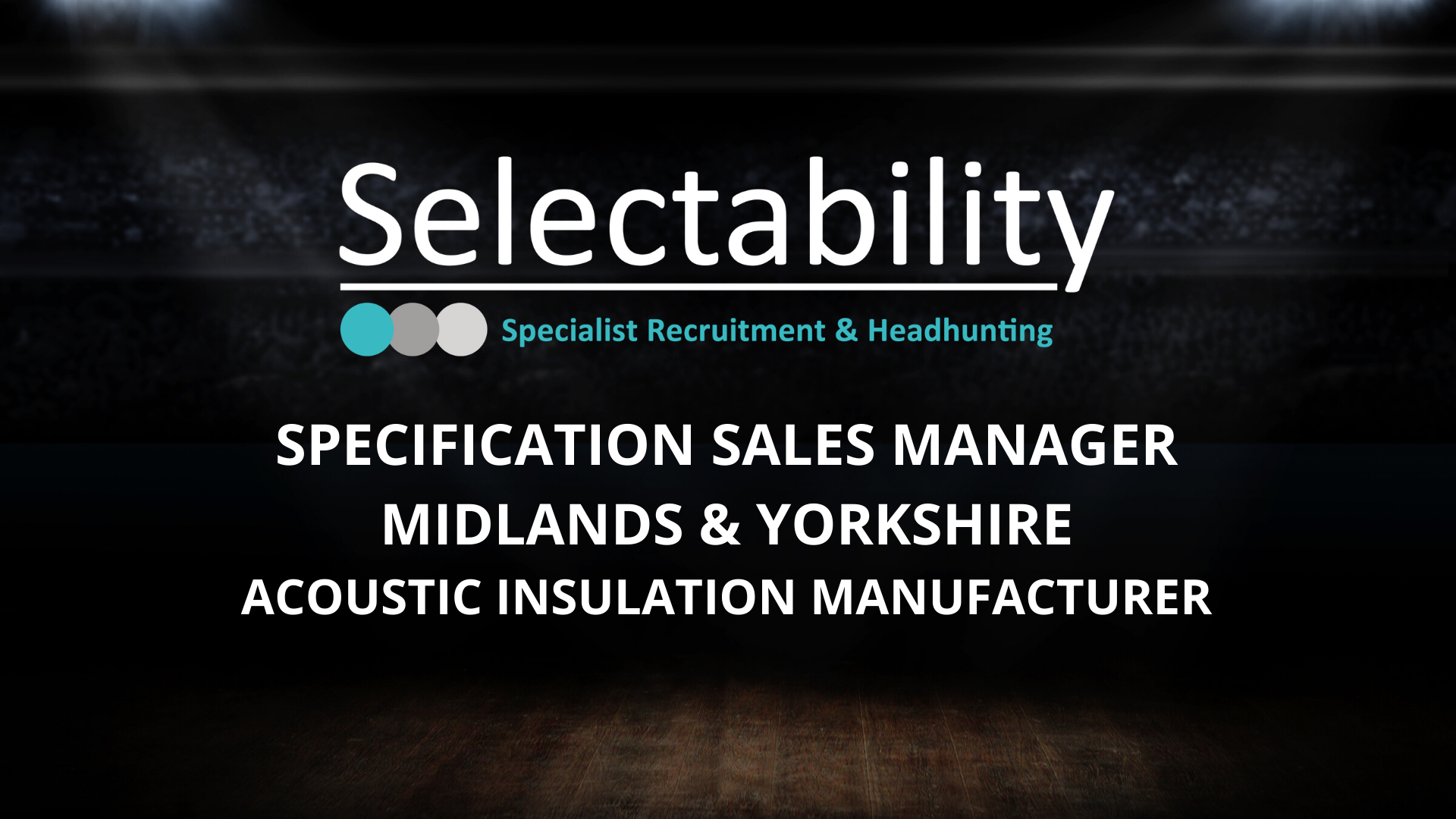 VACANCY REFERENCE: 19111501
JOB TITLE: Specification Sales Manager
LOCATION: Midlands & Yorkshire (Warwickshire, West Midlands, Leicestershire, Northamptonshire, Nottinghamshire, Derbyshire, Staffordshire, Shropshire, Cheshire, Greater Manchester, Merseyside, South Yorkshire, West Yorkshire, Lancashire, North Yorkshire (Southern parts)
SALARY: £45-50k + 2% of all sales (expected £5k Y1 & £10k+ Y2+)
COMPANY:
Our client is a global innovator of acoustic insulation products for commercial sound control. Their products are market leading and they offer and exceptional customer service.
ROLE RESPONSIBILITIES:
This Specification Manager will join an existing team of 5 across the UK. The role will be split between 4 x main customer bases; 50% Architect, Specifiers & Main Contractors on site with the remaining 50% with Distributors and sub-contractors. Our client has a great UK presence but this role will be project focussed with new business development. Currently work with a number of National Housebuilders and Main Contractors so you'll be identifying new projects both with these companies too. You'll aim to get in front of their key decision makers including Surveyors, Managers, Buyers & Directors. The remainder of the time will be working with key distribution partners, and developing relationships with new ones. Whilst dealing with the merchants & distributors you'll identify opportunities to create the demand with sub-contractors.
CANDIDIATE REQUIREMENTS:
Our client only recruits top quality sales professionals and is looking for a candidate with fantastic stability, has commercial acumen and are confident and driven. You'll need to be able to prove your experience with decent examples of project/customer wins. Must have Sales Experience from a Specification perspective, and must have contacts with 3 of their 4 c/m base (Architect/specifier, Main Contractor, Sub Contractor, Distributor).
To apply or receive more information about this position:
Please call one of the Selectability UK team on 01763 242392 or email your CV to info@selectability.co.uk stating the vacancy reference in the Email Subject space.
We endeavour to respond to all applications, however, if you haven't heard from us within 3 working days; please assume your CV hasn't been shortlisted for this particular role.
If you would like us to keep your CV on file for suitable vacancies in the future, please meet our GDPR obligations by registering as a Candidate through our online Candidate Registration facility.