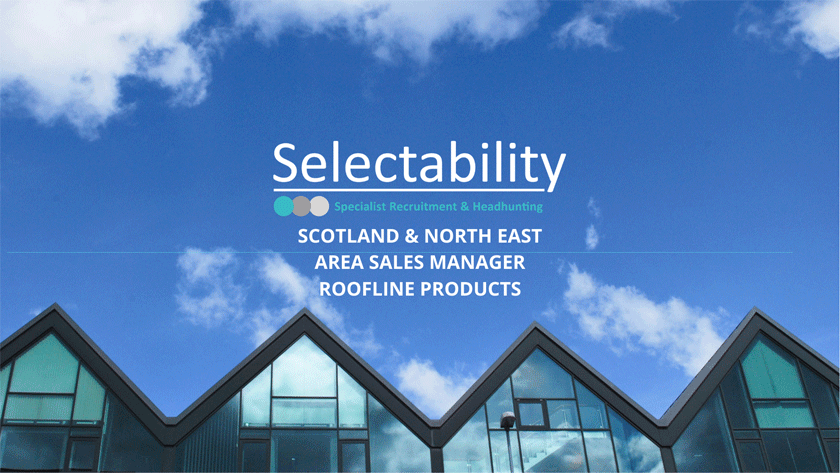 VACANCY REFERENCE: 19110501
JOB TITLE: Area Sales Manager
LOCATION: Scotland including Glasgow, Perth, Edinburgh, Dundee plus Cumbria & Northumberland (one week a month)
SALARY: £25-35k basic salary plus bonus, company car, mobile phone, laptop and much more
COMPANY:
Our client is a leading manufacturer of roofline and building products with a head office in the South East of England. They have a great reputation and a product which matches this quality. They have a strong Sales Director who invests lots of time into his employees to ensure they have all the tools they need to succeed.
ROLE RESPONSIBILITIES:
The role of Area Sales Manager (ASM) is to grow the territories turnover meeting and exceeding company targets set for them. This position covers Scotland primarily but there's a requirement to travel below the border for approx. 1 week a month which could be greater or lesser depending on your ledger and you visions to grow the business within your region. The ASM is responsible for growing sales of roofline products; fascia's, soffits, guttering cladding, window board and kicker plates to name a few through the distribution network of builders merchants and independent stockists. The company already has relationships with National Builders Merchants so you'll work closely with these to ensure your products are sold against your competitors. In addition to managing this distribution network you'll identify new build/refurbishment projects in the region proactively targeting contractors and installers to create the demand and back selling through your distributors.
CANDIDIATE REQUIREMENTS:
Our client is looking at a "greener" candidate for this role so would consider, candidates with strong commercial awareness who current work in a builders merchant/distributor of heavyside building products looking for a step up into field sales, or will consider candidates with between 1 & 2 years Area Sales experience. As the business likes to develop their ASMs it's usually best this person comes with no pre-conceived ideas. This will not suit someone who wants an easy life and expects to plod along. You must be driven, professional and commercial astute, looking to forge a career.
To apply or receive more information about this position:
Please call Adam Paine on 07808 518780 or email your CV to adam@selectability.co.uk stating the vacancy reference 19110501 in the email subject space.
We endeavour to respond to all applications, however, if you haven't heard from us within 3 working days; please assume your CV hasn't been shortlisted for this particular role.
If you would like us to keep your CV on file for suitable vacancies in the future, please meet our GDPR obligations by registering as a Candidate through our online Candidate Registration facility.